Help Save Smardale Gill Viaduct
Smardale Gill Viaduct is at risk.  The stonework on this iconic building is severely damaged by water and needs urgent repair and we have launched a JUST GIVING fundraising campaign.
It's history
Smardale Gill Viaduct was designed by Cumbrian engineer Sir Thomas Bouch for the South Durham and Lancashire Union Railway in 1861 to carry coke to the steel works in Barrow. Constructed of local sandstone it towers 90 feet above the valley and its 14 x 30ft arches span 553ft across the valley.
The campaign
Thirty years after the Trust saved it, Smardale Gill Viaduct is once again in need of substantial renovation.  In a recent comprehensive survey structural engineers found that water penetration has caused significant damage to the stonework.  The viaduct deck was in urgent need of waterproofing and new drainage to prevent further deterioration. Thanks to the help of our supports, funders and the members of the public who kindly donated, we raised the funds to do these repairs in June 2023. We now need to raise funds urgently to repair the stonework.
The estimated costs of all this vital work to preserve Smardale Gill Viaduct is around £1million. 
Eden Viaducts is asking for help to raise the funds needed for this important Victorian monument and has launched a Just Giving fundraising campaign.
How to donate
Donations can be made via SAVE SMARDALE GILL VIADUCT – JustGiving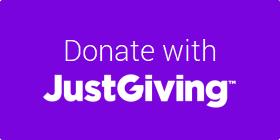 or use the JUST GIVING QR code