Millennium Bridge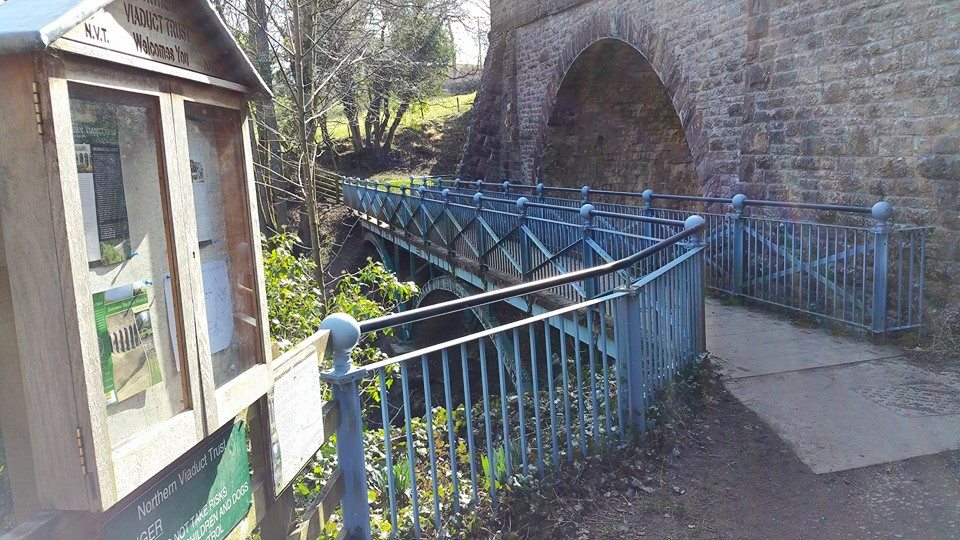 Spanning a dramatic gorge of the River Eden, with its rapids and whirlpools, this spectacular bridge provides the access from Stenkrith Park adjacent to the B6259 Nateby Road at the south end of Kirkby Stephen, to the trackbed of the former railway which forms the permissive footpath to Hartley.
Winning an environmental award and designed by local civil engineer, Charles Blackett-Ord, the Millennium Bridge is constructed of galvanised steel with a pre-cast concrete deck.
With a span of 65 feet, it carries the footpath 42 feet above the raging River Eden below. Completed in 2002, works were seriously delayed by access restrictions imposed during the epidemic of foot and mouth disease in Cumbria during 2001.
On the south side of Kirkby Stephen just after the railway bridge if travelling north turn right; and just before the railway bridge if travelling south turn left. At the end of this road, Station Road, turn right and the car park is just over the bridge on your right. The nearest post code to Stenkrith Park is CA17 4SZ.